Fermanagh Genealogy Centre is an independent registered charity (NIC100414) run entirely by volunteers with extensive local and genealogical knowledge.
We are the delivery partner for genealogical services at Fermanagh and Omagh District Council, based at Fermanagh Visitor Information Centre in Enniskillen Castle.

During the unforeseen curtailment of our events and activities, we have been searching the internet and it's amazing what you can find. See our new Video Links page.
'Back Streets-Dardanelles project'
Fermanagh Genealogy Centre proudly present an online memory map of the Back Streets, the Dardanelles area of Enniskillen. This free, accessible online memory map contains: a history of the Back Streets; an account of 67 soldiers who perished during the First World War; accounts of the conditions the houses there and the memories on the lives of its people.
Please see the display bar at the top of this page to access the memory map or click here
Thank you to our funder, the Heritage Lottery Fund and its local provider Lough Erne Landscape Partnership. Thank you also to the Inniskillings Military Museum, its curator and trustees for access to their military records. Thank you also to Fermanagh County Museum for access to their photographs and maps and lastly to those who provided sources and oral accounts.
To view updates and presentations relating to assembling the Dardanelles- Backstreets project click here
Unveiling the Dr Denis Burkitt Plaque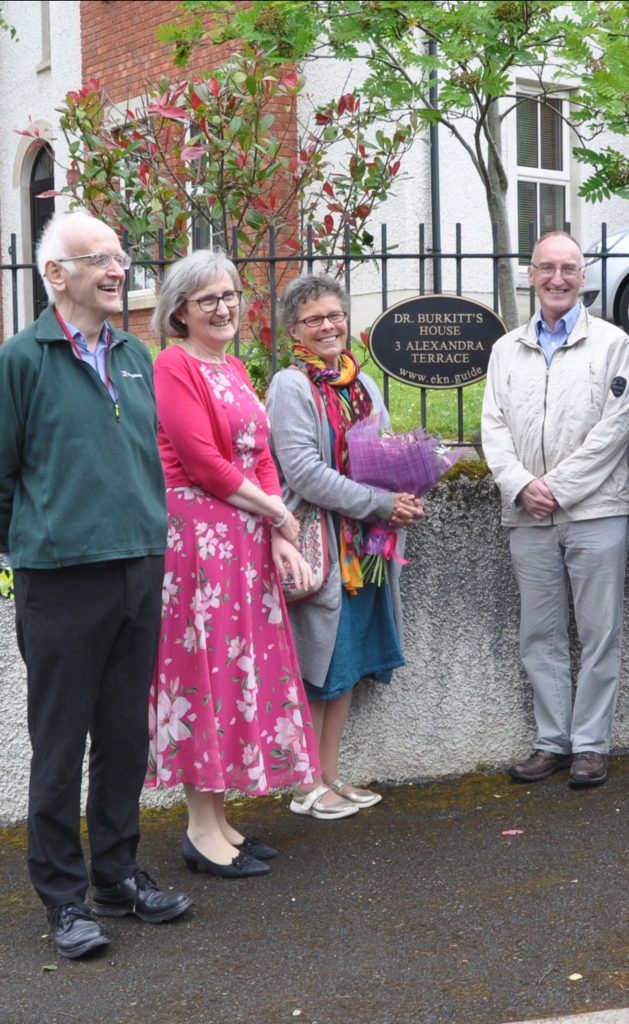 Fermanagh Genealogy Centre held a wonderful event on Saturday 25th June 2022 to commemorate a remarkable humanitarian, Dr Denis Burkitt. The event involved the unveiling of a plaque on the site of his birthplace at Alexandra Terrace, Enniskillen.
Dr Burkitt (1911-1993) was a pioneer in medicine being the first to diagnose and treat Burkitt's lymphoma, a rapidly advancing tumour cancer which was particularly rampant in East Africa. He was also known as the 'fibre man' for having made the first link between a lack of fibre diet and diseases resulting from this.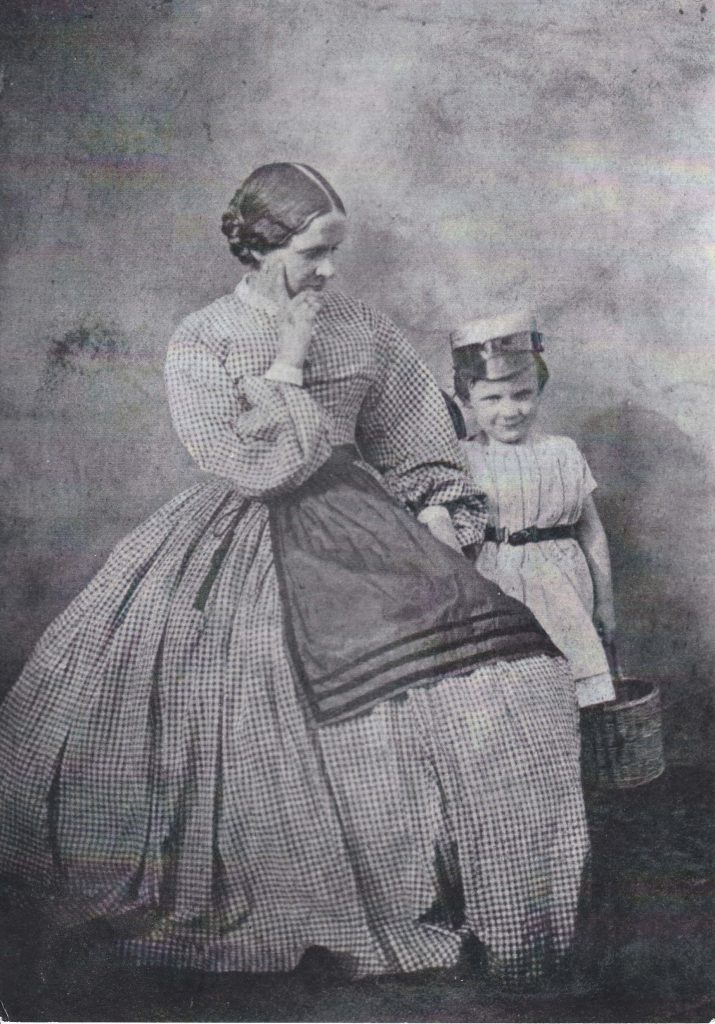 Exhibition: 'Church, Lace & Army: A Family History of the Fermanagh Tottenhams'
Fermanagh Genealogy Centre's exhibition, 'Church, Lace and Army: A Family History of the Fermanagh Tottenhams'.
The exhibition was officially opened by Councillor Chris McCaffrey, Vice-Chair of Fermanagh & Omagh District Council at Fermanagh County Museum, Enniskillen Castle on Saturday 09 April 2022 at 2.00 pm
Guest Speaker: Mr. Frankie Roofe, Chair, Fermanagh Genealogy Centre
'Church, Lace & Army: A family history of the Fermanagh Tottenhams' will be on show until 25 September 2022 at Fermanagh County Museum, Enniskillen Castle.
Fermanagh Roots Journal issue 2 is now available for purchase
This is a real collectors' piece. It has 112 pages in colour, with a beautifully illustrated map of Fermanagh by Marjorie Leonard as its centre fold. The journal has been very well received by those who purchased it.
The journal is a handbook that gives step by step advice to beginners to family history, as well as articles that will enhance the more experienced genealogists with their own research. The contributors are mainly members from FGC and we have articles written by a Canadian and a New Zealander too.
Monea castle the cover page for the journal provides a backdrop for the editorial team to introduce the journal to you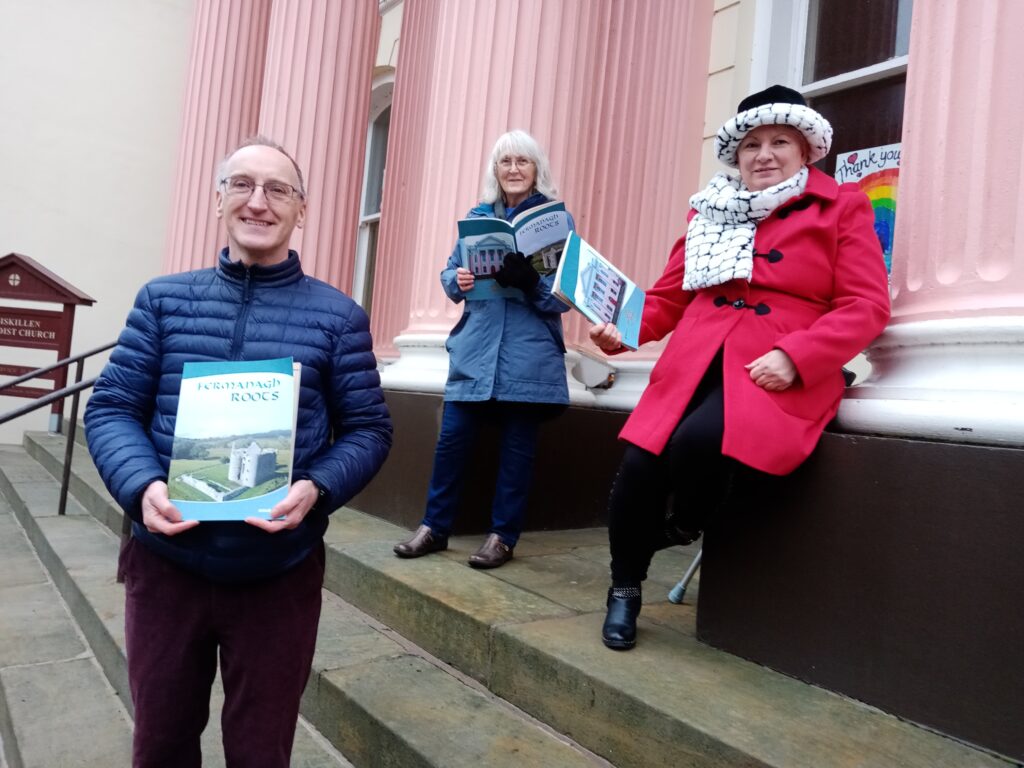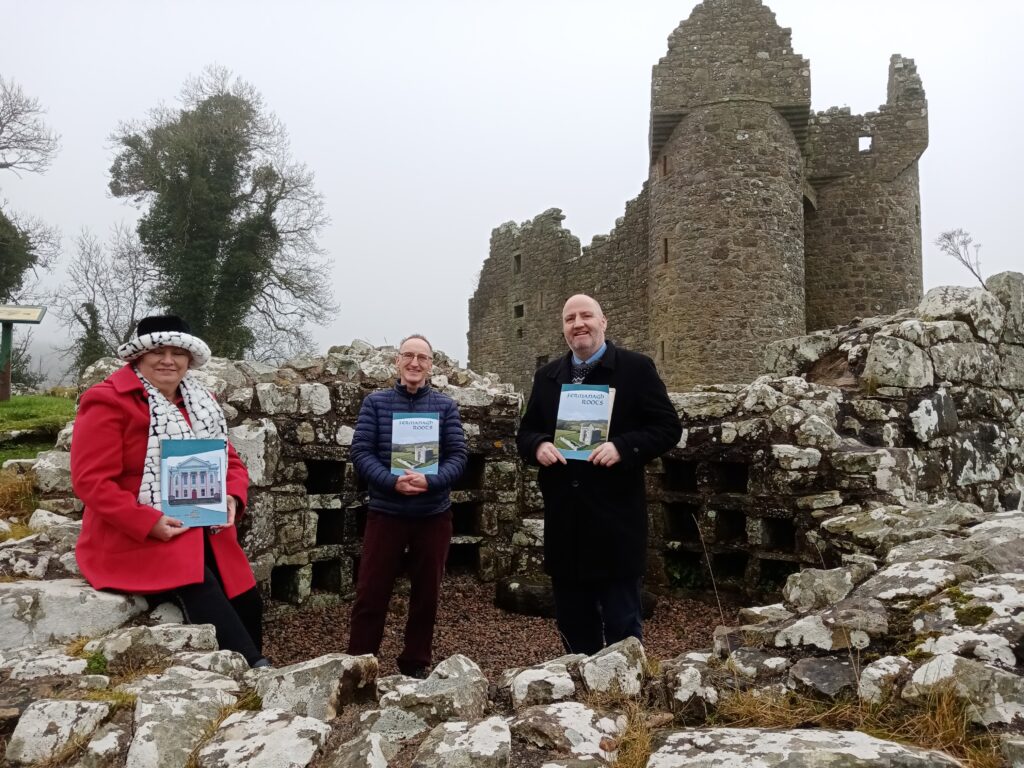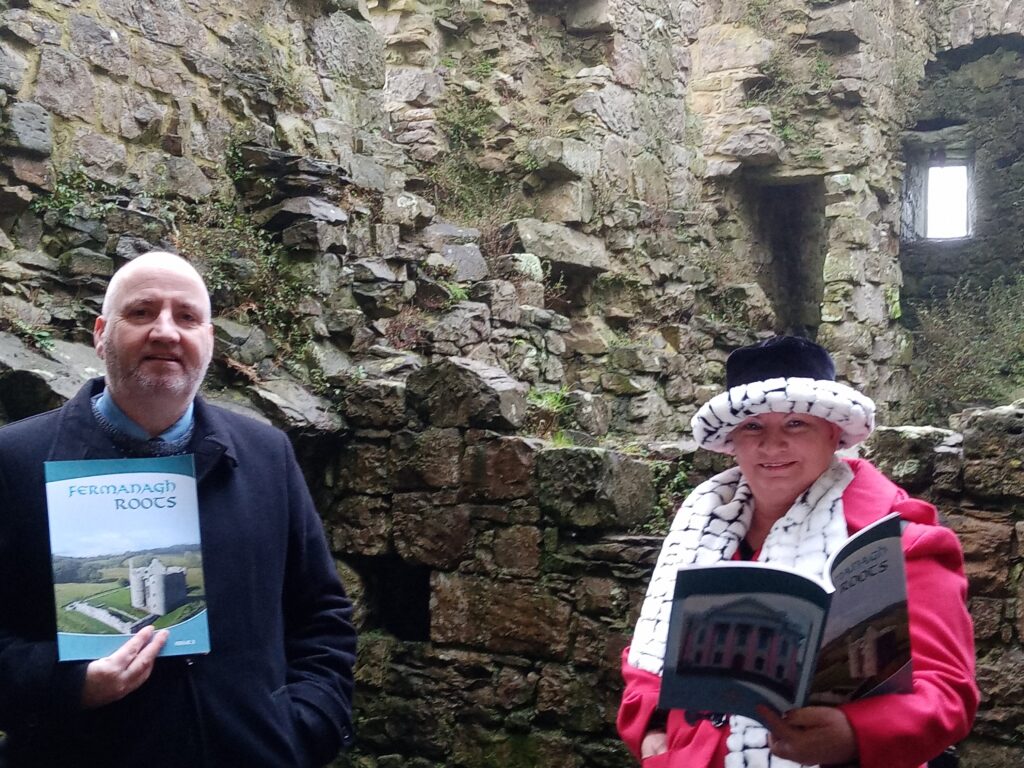 .


.
To purchase your copy of this collector's edition

click here